4.1 The New/Open Start.



Start up ftan to invoke the New/Open Start dialog. This dialog contains three tabs to use depending on what you want to do once you start up ftan.


The New Location Tab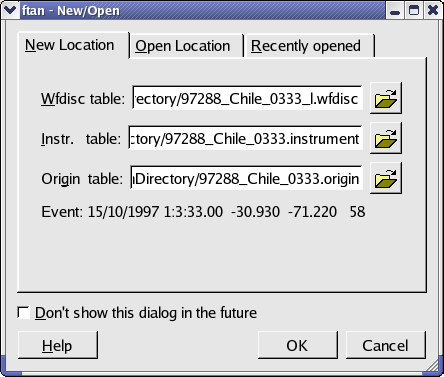 This tab is the default when you start up ftan. Browse wfdisc, instrument, origin tables to start a new location. For more information about new location, see the The New Location Dialog section 4.2.

The Open Location Tab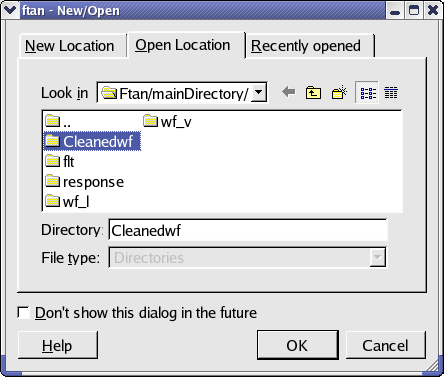 Click this tab to open an already existing directory. The tab shows the current directory and it's subdirectories. Click once on directory to select it. Click OK to open the selected directory. Click Cancel to leave the dialog without opening a new directory.

The Recently Opened Tab
This tab displays all recently opened locations. Select a location and then click OK to open it.



---
| | |
| --- | --- |
| Copyright © 1998 - 2005 Mitpan | Fmt-1-40 |