4.15 Export of cleaned waveforms and measured group velocities.


Location->Export
Select location as was described in Save as… and Save Location page. Select format and click OK button.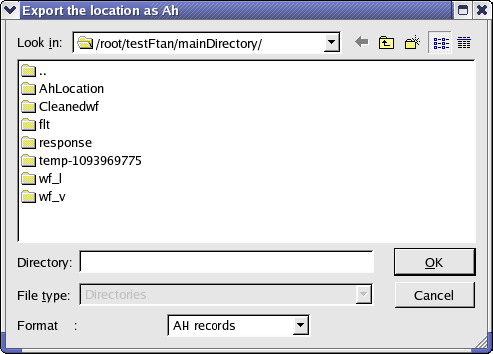 You can export following output results (formats):
(1) AH records - cleaned waveforms in AH (binary) format;
(2) ASCII records - cleaned waveforms in ASCII format;
(3) ASCII disp. curves – measured group velocities in ASCII files (number, central filter period, apparent period, group velocity).
Every exported file name contains the correspondent station name and the time of record processing.
---
| | |
| --- | --- |
| Copyright © 1998 - 2005 Mitpan | Fmt-1-40 |